... that clearly spells out the phrase "Houston, we have a problem" in the famous scene of the film Apollo 13 of 1995 directed by Ron Howard. An iconic sentence, which carries an important piece of history with it, a powerful conquest that has revolutionised the concept of progress: the landing of the man on the moon.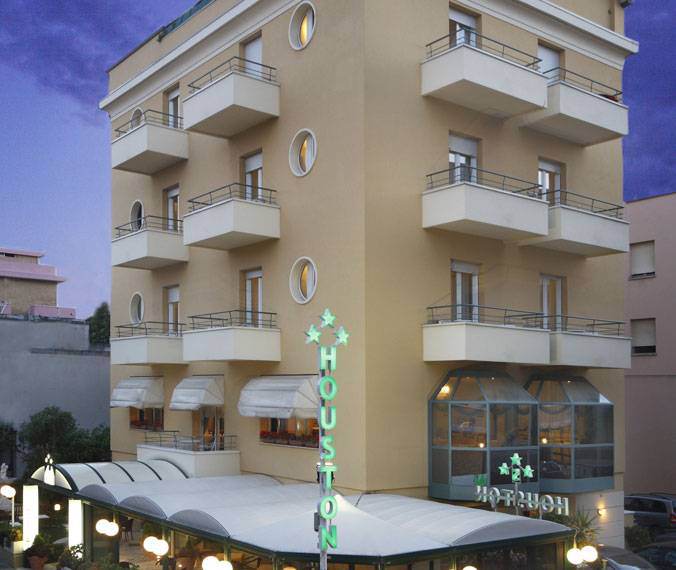 It was 1968 when Maria and Rocco Ragone decided to build this Hotel instead of their small grocery store. In those years of great excitement, we heard daily talk about the Apollo project, NASA and the Houston space base.
Frequent updates came from the news and heated the hearts of adults and children, who felt America, the moon and the future closer and closer. That's why Rocco did not miss the opportunity to have the name of his hotel, on everyone's lips, and that's why he chose to call it Houston.
After a year of work and sacrifice, the hotel opened, what would be the beginning of it's amazing adventure, on the evening of July 20, 1969, when astronaut Neil Armstrong took the first step on the moon. It was a truly unique emotion, and it was celebrated all night.
The whole world rejoiced at this fundamental evolution of science and technology. And at Rivabella of Rimini, in the meantime, they would toast the future of a small new hotel, which still today believes in the wonder of hospitality and in the authenticity of family management always ready to look forward.