You know that a sunny day and some relaxation under your beach umbrella is waiting for you. Getting up is even more beautiful at the Hotel Houston, because we like to start the day with a breakfast buffet full of good flavors and with plenty of delicious choices . Mary, not only mother of the Ragone family but our very own expert Hotel baker prepares homemade cakes, just for you, with an inviting and intense aroma. What will you be enchanted by this morning? An apple pie or jam tart?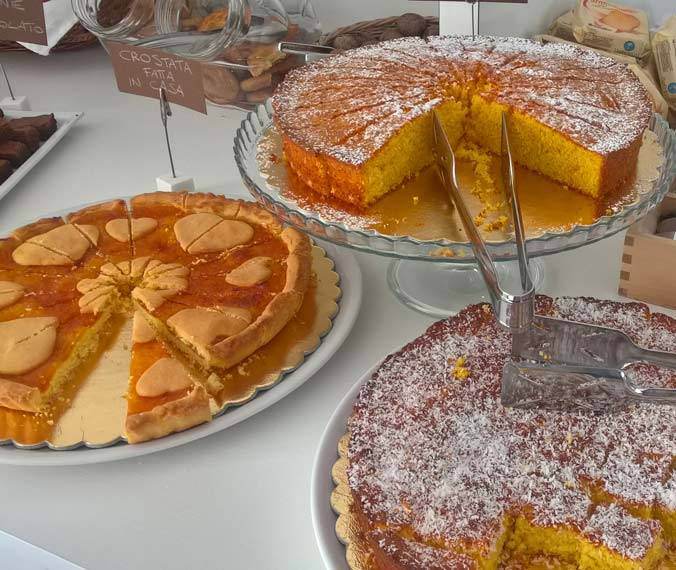 There are also muffins and croissants, home and freshly made pancakes with maple syrup, yogurt with granola, a range of cereals and seasonal fruits full of vitamins.
Savory flavours to get your tastebuds going!
Breakfast time at the Hotel Houston is a very special moment. It is available until late morning, so you can sleep and relax as much as possible.
For those guests desiring something savory to start of the day, we can guarantee they won't be disappointed. You will always find fresh soft and crunchy bread as well as toast, served with a wide choice of cheeses and cold meats.
For those who can not resist a good old English Breakfast, we have bacon with scrambled eggs, waffles and even a selection of vegetables.
Here at Houston breakfast can turn in to brunch and we are sure that it will meet your every desire. You can taste as much and as many kinds of delicacies as you like.
There are also various options for celiacs – completely gluten free, yummy and safe.